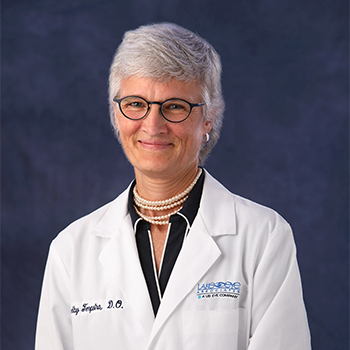 Shelby L. Terpstra, DO
Board-Certified Comprehensive Ophthalmologist Specializing in Functional & Cosmetic Eyelid Surgery
Dr. Shelby Terpstra is an experienced Board-Certified comprehensive ophthalmologist. She received her training from the Michigan State University College of Osteopathic Medicine, where she served as Assistant Clinical Professor and Chief Resident Ophthalmologist.
Dr. Terpstra is a member of the American Academy of Ophthalmology and the Academy of Cataract and Refractive Surgeons. She is proficient in a wide range of ophthalmic services, from general eye care to diagnosing and treating glaucoma and a complete range of dry eye conditions.
Another of Dr. Terpstra's predominant services is blepharoplasty and other eyelid surgeries to correct functional and cosmetic problems, including sagging, bagging, and inward- or outward-turning eyelids. These surgeries not only help to prevent infection and restore peripheral vision, but they also impart a more refreshed, alert, and attractive appearance.