For Comfort, Clarity, & Convenience, Try Contact Lenses
About 75% of our country's adult population uses prescription lenses, but not every type of lens is right for every kind of lifestyle. If you're looking for freedom from traditional frames without sacrificing the quality of your sight, contact lenses may be the choice for you.
By staying updated on the ever-evolving technology of contact lenses, we can help provide you with clear, comfortable vision for wherever life takes you.
If you're wondering if contact lenses are right for you, contact us today to book an exam and fitting appointment. We can help you see the world in all its beauty.
Lenses for Every Need
Contact lenses have changed over the years. Earlier versions of contacts only corrected refractive errors like nearsightedness, farsightedness, and astigmatism. In contrast, modern contacts can now address various eye conditions while still providing the clear, comfortable vision you need.
Even if you have corneal conditions like keratoconus or struggle with the discomfort of dry eye, we can offer several types of contact lenses. Our technologically advanced exam and fitting processes take a deep look at your eyes and their needs, giving us the information to determine the best lenses for you.
It's time to see the difference contact lenses can make in your life.
Specialty Lens Types
We're proud to offer several types of contact lenses. If you need any specialty lenses, we'll be happy to order them.
Different types of contact lenses can also be worn for different lengths of time, like:
Disposable (used once and thrown away)
Daily wear (removed nightly)
Extended wear (removed after 7 days)
We can discuss your options at your appointment. For the clearest, most comfortable vision possible, please see our team at Lake Eye Associates for an exam and fitting.
Take a look at some of our featured lens types, as well!
The Eye Exam
Before we can prescribe a pair of contact lenses, we'll need to examine your eyes. While more people than ever can wear contact lenses, some issues may affect your candidacy, like:
Frequent eye infections
Frequent allergic reactions
Living or working in dusty environments
The Contact Lens Fitting
The fitting process is how we determine which type of lenses may be best for you. We'll take several measurements during the fitting to ensure your lenses fit comfortably and provide the clear vision you're looking for. Some of these measurements include:
The size and shape of your cornea
The size and shape of your pupil
Find Freedom & Clarity Today
Lake Eye Associates is your home for quality eye care and vision solutions. If you're wondering whether contact lenses can bring you clarity, comfort, and convenience, please get in touch with us today to book your appointment.
Brands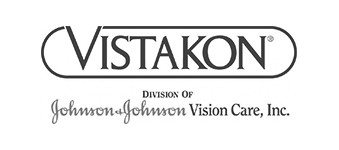 Vistakon
VISTAKON® has become a world leader in vision care through our unwavering commitment to the highest standards of quality.Through our worldwide network of eye care professionals, we gather insightful feedback that is used to further the safety and improvement of our products and processes.

We are a proud partner with US Eye, a group that provides patient-first, sophisticated,
unrivaled care in ophthalmology, optometry, dermatology, and more.
Testimonials
"I noticed I had a problem seeing years ago and finally decided to do something about it. I thought I was going to need surgery on both my eyebrows and eyelids, but Dr. Terpstra recommended just the brows! She did such a great job explaining things and Lake Eye helped get my insurance taken care of. The healing process has gone very well and I can see so much better!"
James Malone, Eyebrow Surgery & Optical
"Been coming here 18 years … highly recommend!"
Bob Knorr, General Eye Care & Cataract Surgery
"I chose to have LASIK done after wearing glasses and contacts for 20 years. I love waking up being able to see immediately instead of fumbling for my glasses or stumbling into the bathroom to put in my contacts. The entire procedure was a breeze—Dr. Gutti and his team are knowledgeable and friendly. I wish I had done it sooner!"
Brittany Boicourt, iLASIK