All the Information You Need in One Place
Take a look through our forms to learn more about our practice policies and processes.
If you have any questions or concerns regarding the information on this page, please contact us. We're here to ensure you have everything you need to start your eye care experience with confidence and comfort.
Click the boxes to the right to access forms and information relevant to your experience.
If you are already a patient with us and need information specific to you, log in to our Patient Portal. From our Patient Portal, you can pay for treatments, book appointments, request prescriptions, and more.
Brochures
Learn about eye conditions, diseases, treatments, and more by clicking any of the brochures on this page. If you have further questions regarding your eye health or the treatments we offer, please feel free to contact our team.
Beyond Cataracts
Cataracts are more common than you may know, but they can also be treated. Learn about how to reclaim your vision
Care Credit
Convenient monthly payment plans. The easier way to get vision care.
Would You Like To Learn More? Contact Us Today
Our team Lake Eye Associates is ready to provide life-changing solutions for your vision problems today. Book your appointment or get in touch with us if you have any further questions.

We are a proud partner with US Eye, a group that provides patient-first, sophisticated,
unrivaled care in ophthalmology, optometry, dermatology, and more.
Testimonials
"I noticed I had a problem seeing years ago and finally decided to do something about it. I thought I was going to need surgery on both my eyebrows and eyelids, but Dr. Terpstra recommended just the brows! She did such a great job explaining things and Lake Eye helped get my insurance taken care of. The healing process has gone very well and I can see so much better!"
James Malone, Eyebrow Surgery & Optical
"Been coming here 18 years … highly recommend!"
Bob Knorr, General Eye Care & Cataract Surgery
"I chose to have LASIK done after wearing glasses and contacts for 20 years. I love waking up being able to see immediately instead of fumbling for my glasses or stumbling into the bathroom to put in my contacts. The entire procedure was a breeze—Dr. Gutti and his team are knowledgeable and friendly. I wish I had done it sooner!"
Brittany Boicourt, iLASIK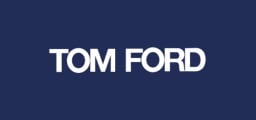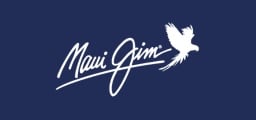 Get social on Facebook
Lake Eye Associates
Find everything you need for healthy vision from Board Certified ophthalmologists Scott Wehrly MD, Shelby Terpstra DO, Scot Holman MD, Vinay Gutti MD and Jose Vazquez MD, and Optometrists Adria Young OD, Lindsey Walsh OD and Alexandria Rawls OD
Error: Server configuration issue