Experience Frameless Vision
We get it: glasses and contact lenses can be a hassle. But you can experience clear, comfortable vision without the frames.
Our team at Lake Eye Associates is here to help you. Schedule your laser eye evaluation with us today!
What To Expect
iLASIK (laser-assisted in-situ keratomileusis) is one of the most common and effective vision procedures available today to correct refractive errors.
Using specialized technology, our eye doctors are able to gently reshape your corneas to help you see clearly and comfortably without needing glasses or contact lenses. With our knowledge and years of experience, you can feel completely relaxed with our team.
Lake Eye Associates uses state-of-the-art diagnostic and treatment technology to give you the most accurate and useful care from your evaluation to recovery.
We're Here From Start to Finish
We'll be with you throughout the entire process of your iLASIK procedure. We want to ensure you feel confident and comfortable every step of the way. Contact us today to learn more!
Before the Procedure
Before your procedure, you'll have to come in for a laser surgery evaluation. Your eye doctor will examine your eyes, ask you questions about your lifestyle, and review your medical history to make sure iLASIK is safe and right for you.
We'll look for signs of:
Eye infection
Inflammation
Dry eyes
Large pupils
High eye pressure
Your doctor will also discuss the benefits and risks of the surgery and answer any questions you may have.
During the Procedure
This procedure takes approximately 30 minutes to complete. You'll be set up in a reclining chair and given some medicine to help you relax.
Your eye doctor will put numbing eye drops into your eye. They'll gently prop your eyelids open and begin the procedure. You may feel some slight pressure around your eye and your vision may dim slightly.
Using a laser, your ophthalmologist will gently reshape your cornea. You may be asked to focus on a point of light while the procedure is happening.
If you need iLASIK surgery in both eyes, this will generally be done during the same procedure.
After the Procedure
Right after your procedure, your eyes may feel itchy or gritty. You may experience some excess tearing or burning, and you'll likely have blurred vision.
Your eye doctor should prescribe you medication or eye drops to keep you comfortable. We'll review your post-care instructions with you before you leave.
You'll have a follow-up appointment with us a few days after your surgery.

We are a proud partner with US Eye, a group that provides patient-first, sophisticated,
unrivaled care in ophthalmology, optometry, dermatology, and more.
Testimonials
"I noticed I had a problem seeing years ago and finally decided to do something about it. I thought I was going to need surgery on both my eyebrows and eyelids, but Dr. Terpstra recommended just the brows! She did such a great job explaining things and Lake Eye helped get my insurance taken care of. The healing process has gone very well and I can see so much better!"
James Malone, Eyebrow Surgery & Optical
"Been coming here 18 years … highly recommend!"
Bob Knorr, General Eye Care & Cataract Surgery
"I chose to have LASIK done after wearing glasses and contacts for 20 years. I love waking up being able to see immediately instead of fumbling for my glasses or stumbling into the bathroom to put in my contacts. The entire procedure was a breeze—Dr. Gutti and his team are knowledgeable and friendly. I wish I had done it sooner!"
Brittany Boicourt, iLASIK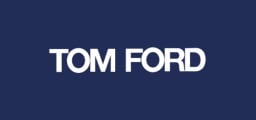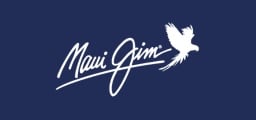 Get social on Facebook
Lake Eye Associates
Find everything you need for healthy vision from Board Certified ophthalmologists Scott Wehrly MD, Shelby Terpstra DO, Scot Holman MD, Vinay Gutti MD and Jose Vazquez MD, and Optometrists Adria Young OD, Lindsey Walsh OD and Alexandria Rawls OD
Error: Server configuration issue